Skip to Content
Transforming Concrete Into Art
Transforming Concrete Into Art
Transforming Concrete Into Art
Transforming Concrete Into Art
Transforming Concrete Into Art
Transforming Concrete Into Art
Transforming Concrete Into Art
Flooring, Walls, & Ceiling Solutions Near Lafayette, LA
Davinci Decorative Concrete provides professional commercial and residential decorative concrete services throughout the Lafayette, LA area. From industrial-grade showroom flooring to beautiful patios and pool decks, our team offers a stunning and durable low-maintenance finish guaranteed to meet your design and style preferences.
Choose Your Coating and Sealing Option
With today's materials, a concrete floor, wall, or outdoor patio can be transformed into an attractive, luxurious design solution to beautifully complement other aspects of a home's or business' style. The possibilities are nearly limitless, allowing our team to achieve the look and feel you want. Whether rustic and weathered or shimmering and extravagant, we can customize your finish to produce the coloring, level of shine, or slip-resistance required for your residential or commercial setting.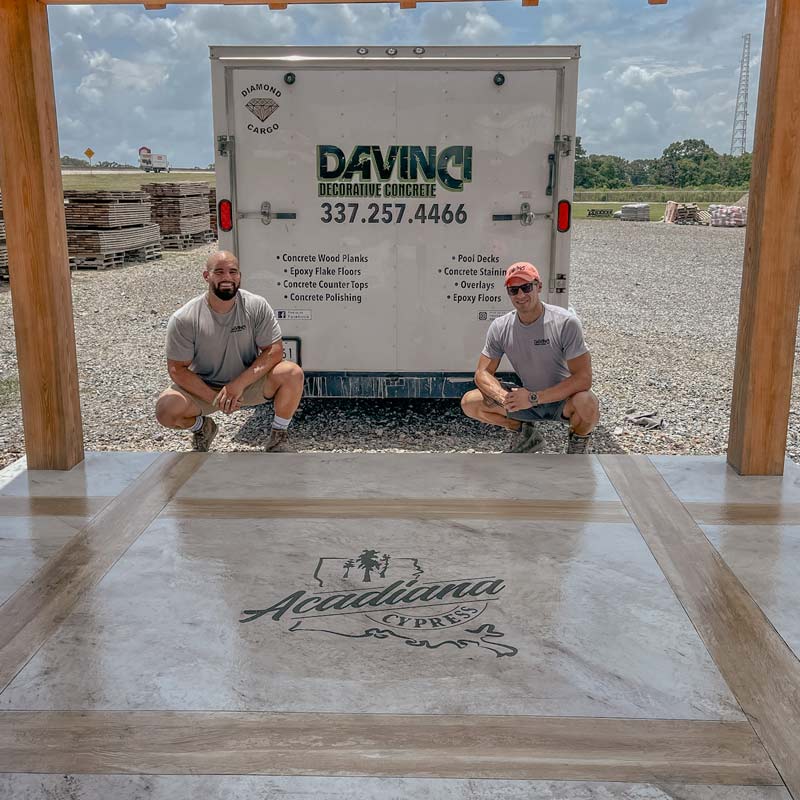 Benefits of High-Quality Concrete Floors
If you're considering flooring options at home or in the workplace, concrete is one of the most versatile and affordable options. While it's commonly found in garages, basements, and warehouses, it is a worthwhile investment in many other areas, such as school hallways and classrooms, restaurants, showrooms, factories, retail stores, entertainment venues, and more. Why? Concrete's ability to be installed in just about any configuration and customized to achieve a unique look makes it appealing across all industries. Other benefits include:
Low-maintenance and minimal upkeep requirements
It's budget-friendly
Elegant finish options
Durability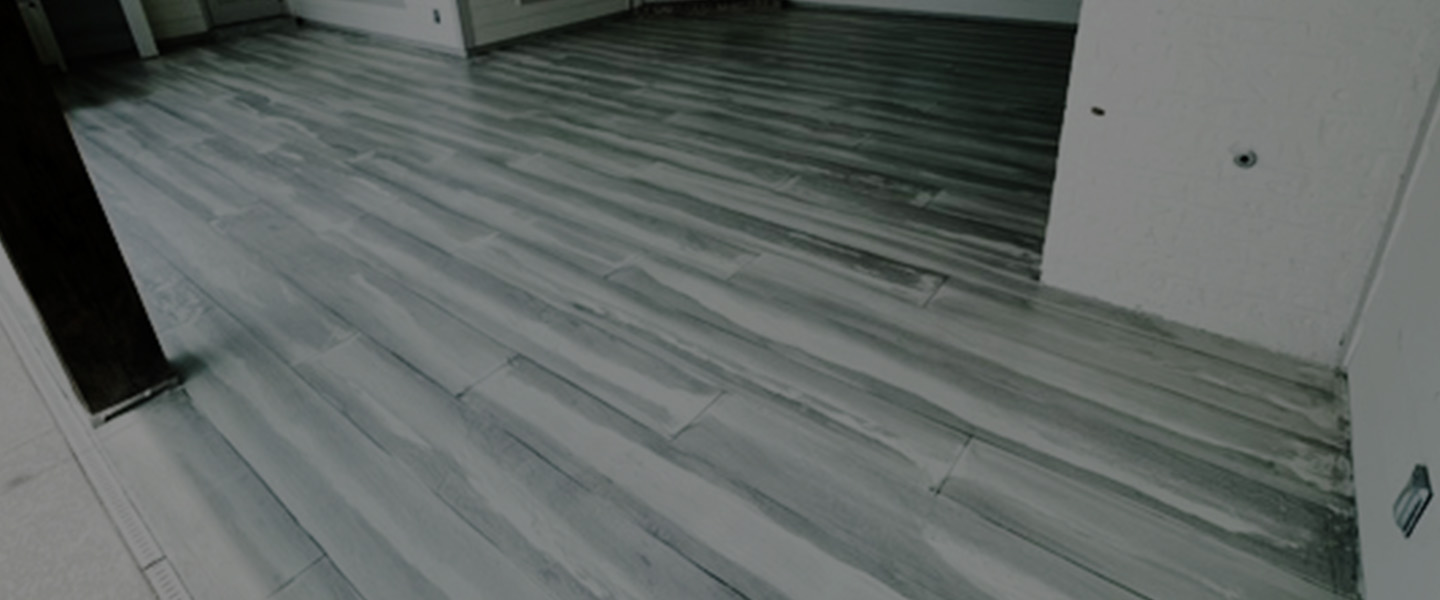 Schedule a Concrete Flooring Estimate
The entire team at Davinci Decorative Concrete in Lafayette, LA is fully committed to providing home and business owners with superior decorative concrete flooring solutions. Our company goes above and beyond to exceed our client's expectations with the highest level of customer service and incredible results for jobs of any size. Want to learn more about how decorative concrete can offer a durable coating in your space? Contact us to schedule an estimate today.
Customer Reviews
So incredibly impressed with Andre and his team. Their craftsmanship is stunning. To witness their work become true art is incredible. Not only do they take time to get to know you and your style to ensure the final product matches your dream, they also are a fun group to simply chat with. Highly recommend DaVinci! Thank you so much for the beautiful touches to our forever home!!
Andre and his team are the best. Went out of their way to make sure I was satisfied. They do great work and laid out every detail along the way. Would recommend them to anyone. Great guys!
They did an amazing job on my front entryway to my house. The wood plank look is absolutely amazing! They also fixed my garage floor and it looks Amazing as well!! I highly, highly recommend them!
Andre did such an amazing job over at our new house, he took the old outdated circa 2005 stain concrete and really put the right touch for color and texture to really make the outside pop! Highly recommend!
Andre is great! He is prompt, courteous and knowledgeable! He actually started the job earlier and finished sooner than expected! Highly recommend!
Andre helped us fix a botched job by CTI of Acadiana. He's such a great guy overall, and he does excellent work! Working with our last contractor was a nightmare, and I was scared to trust someone again. Glad I was able to find Andre and Davinci concrete to fix the issues! Very happy with our back patio and the service we received! He is our go to guy for all concrete needs.